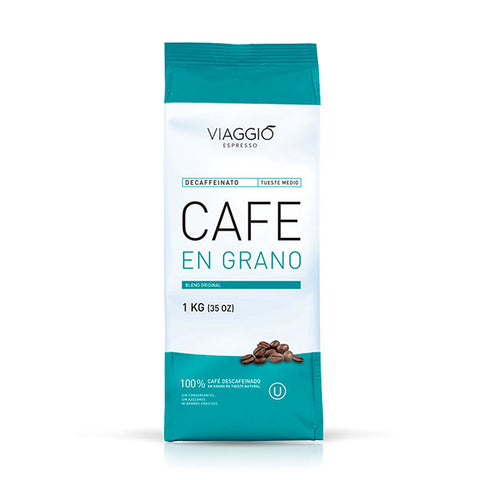 DESCAFEINADO | 1 KG OF COFFEE BEANS
100% natural roasted coffee beans without preservatives, without added sugars or aromas.
Decaffeinated coffee beans with an intense aroma and balanced flavor with notes of chocolate and nuts.
The combination of the best origins and its ideal roasting provide a coffee with just the right acidity and light notes of wood.
Nutri-Grade: A