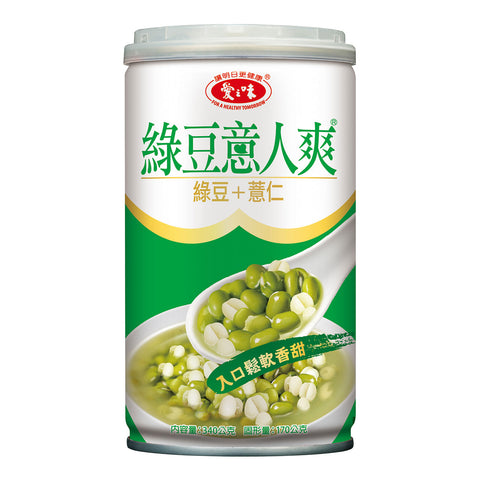 Mung Bean With Adlay Dessert (綠豆意人爽)
SGD 40.80
SGD 60.00
you save SGD 19.20
Featured Natural Ingredients
In Chinese medicine, mung bean with its cooling nature is considered to have the effect of quenching thirst and reducing internal heat in the body. Porridge made with unpeeled mung beans and adlay is a traditional Taiwanese heat relieving delicacy in summer.
Duo Mung Bean Combo, An Exquisite Taste
Shiny mung bean is used primarily, as it is chewier and more aromatic.
Package: 340 ml x 24 cans
精選食材好天然】
中醫認為綠豆味甘性涼,清涼解渴、降火氣,帶皮的綠豆和薏仁煮成的粥是台灣傳統的夏季解暑聖品
雙綠豆品種混合,口感絕佳
綠豆以「油綠豆」為主,口感較有嚼勁且香氣足
包裝: 340 毫升 x 24 罐