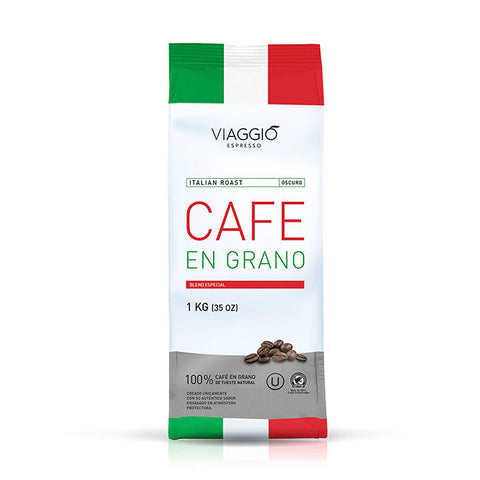 ITALIAN ROAST | 1 KG OF COFFEE BEANS
100% natural roasted coffee beans without preservatives, without added sugars or aromas.
An enveloping blend of dark chocolate and caramel flavor. Its special roasting gives it an unparalleled body accompanied by low acidity.
Its exclusive mix of grains and precise roasting provide a coffee with persistent strength in the mouth and low acidity.
Nutri-Grade: A