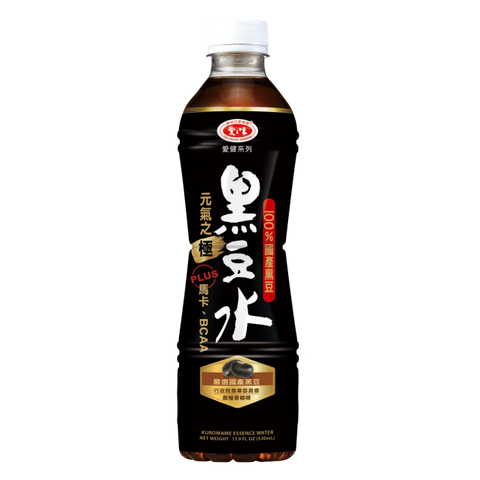 Black Bean Drink (黑豆水)
Stay healthy with this nutritious blend of black beans and black sesame seeds, while retaining black beans polyphenols (soy isoflavones and anthocyanins), the naturally occuring plant-based antioxidants.
You'll have a peace of mind when enjoying the Black Bean Drink - each black bean is carefully selected thorugh SGS testings to ensure no pesticide residues present. The beans are roasted the traditional way, exuding a natural rich aroma of the black beans,
No sugar, no colouring nor preservatives are added, giving you a great healthy drink!
Nutri-Grade: A
Package: 540 ml x 24 bottles
雙穀物營養 – 顧氣給力
融和黑豆及黑芝麻 2 項健康素材,完整保留黑豆多酚(大豆異黄酮及花青素),及穀的營養,滋補强身,滋养元氣,给您最好的保護力。
嚴選食材 – 安心健康
嚴選青仁黑豆,通过 SGS 檢驗, 無農藥殘留。無糖,無色素,無防腐劑,更健康。
焙炒黑豆 – 香氣濃郁順口
自然培炒豆香,散發自然的濃郁香氣,不順添加香料,接近食材原味,好喝順口。
包裝: 540 毫升 x 24 瓶