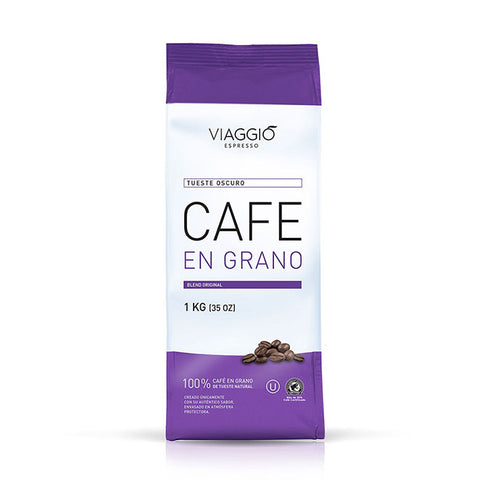 DARK ROAST | 1 KG OF COFFEE BEANS
100% natural roasted coffee beans without preservatives, without added sugars or aromas.
Intense whole grain coffee with plenty of body and low acidity accompanied by notes of dark chocolate and spices.
Its dark roast enhances the smoky notes characteristic of the different origins that make up this blend.
Nutri-Grade: A