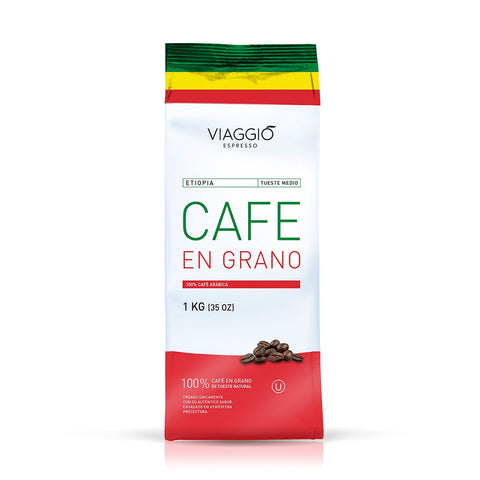 ETIOPIA | 1 KG OF COFFEE BEANS
100% natural roasted coffee beans without preservatives, without added sugars or aromas.
Citrus and floral coffee with fruity notes characteristic of the most fertile regions of Ethiopia known for its unique acidity. From the cradle of coffee we select the best grains to achieve a smooth blend with a remarkably accentuated acidity enhanced by its floral and citrus notes.
Nutri-Grade: A