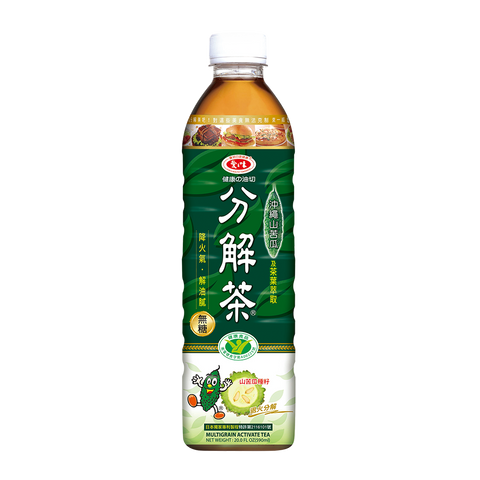 Multigrain Activate Tea ( 分解茶 )
Improve your body's metabolism with AGV detox tea!
Made with Japanese Okinawa mountain bitter gourd (process patent license no. 2116101) which guarantees the standard and quality of your detox tea. It is combined with a variety of tea extracts to improve fat and overall body metabolism.
Why choose AGV detox tea?
Made with bitter gourd and it's seeds, which is bitter in nature. This bitterness naturally targets areas of oily built up and reduces the feeling of greasiness very quickly.
Contains catechins and pepper extracts which induces heat and promotes sweating to clear toxins out of your body.
Contains alanine, an amino acid that promotes relaxation.
Nutri-Grade: A
Package: 590 ml x 24 bottles
日本獨家苦瓜製程專利 特許第2116101號
苦瓜有三寶:退火、降火氣、解膩~最好!沖島山苦瓜+多種茶葉萃取+苦瓜製程燃燒法=油膩分解
分解茶的7大窈窕因子
苦瓜&苦瓜種籽-來自甘苦回味的沖繩苦瓜,專利製程萃取,保留最棒的窈窕因子,快速分解油膩感
兒茶素&唐辛子-提升窈窕熱力,全世界都在親身體驗,口碑最好的窈窕素材
茶胺酸-放鬆心情,輕鬆窈窕
促進新陳代謝
苦味分解,保留窈窕分子;油膩分解,促進新陳代謝。
無菌冷充填製程,獨家配方,混合多種茶葉,茶香自然,甘爽好喝!
包裝: 590 毫升 x 24 瓶